The decline in the minimum sea ice extent (Min SIE) has been the center of attention since a few years. Global climate models project a seasonally ice-free Arctic within the next two/three decades. Of the 40 ensemble members (EM) from the CESM-LE model, two are of interest:
EM 27 projects a relatively continuous decline in the Min SIE until reaching a seasonally ice-free state
EM 13 projects a considerable recovery in the Min SIE that reaches a level similar of the 2000s followed by a rapid decline.
Both EMs however lead to a seasonally ice-free Arctic.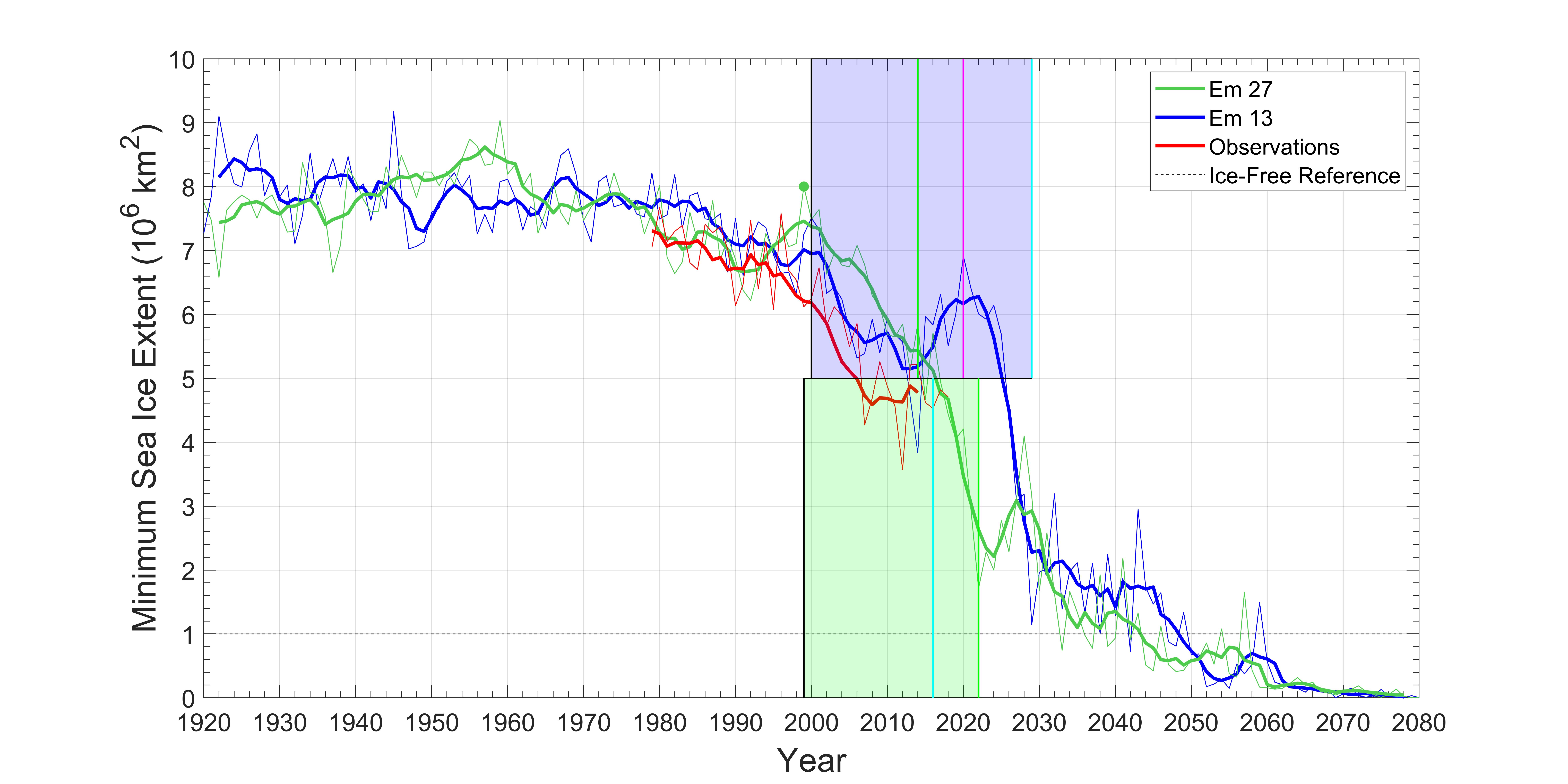 A recovery in the Min SIE can have an impact on the communication of global warming, because it could cast doubts in people's mind about the existence of climate change. Therefore, the objective of the project is to understand the mechanisms responsible for such trends in the Min SIE.
CESM-LE
Fully coupled global climate model with nominal 1∘ resolution in all components
40 Ensemble Members initialized with perturbations in the temperature field of 10-14 K
Annual data from 1920 to 2100
RD
A rapid decline (RD) is defined as being steeper than -0.3 million km 2 per year in 5-year running mean. Gradual declines (GD) identified are less steep, but still important in the study.